World Book Day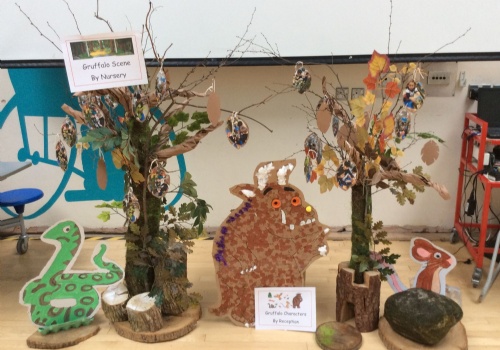 In nursery we all were illustrators for a day and drew/designed the scene for The Gruffalo story. After we went to Forest School and collected, sticks, twigs and leaves to make 3D trees.
We were very confident to present our models for the rest of the school in assembly. Everyone liked our Gruffalo scene and said: Well done!
We also won a voucher and we are going to order more our favourite books for nursery library.
We'd like to say a big thank you to all of our families for helping the children to pick out their costumes, and helping us to have such a lovely day at nursery.
We love reading!​