National arts organisation, the Royal Academy, selects North Beckton artwork for ground-breaking showcase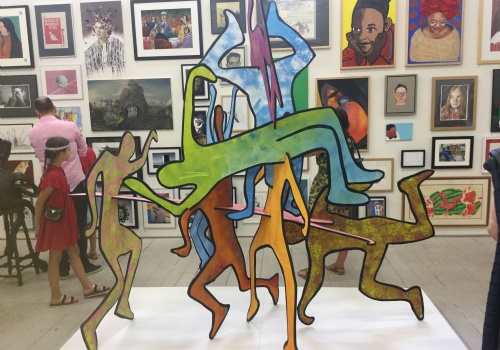 North Beckton Primary School art creation is selected from more than 6,200 submissions to be displayed at the 2019 Young Artists' Summer Show, in association with the Royal Academy
North Beckton Primary School is to exhibit at the Royal Academy's Young Artists' Summer Show this July, a showcase of artworks which is part of the largest open submission exhibition in the world.
The school's ground-breaking 'Two Sides to a Line' sculpture was chosen as one of only a few select displays by the Royal Academy and will be showcased at the art organisation's very first Young Artists' Summer Show.
The show, representing children from across the UK and abroad, is expected to draw worldwide acclaim for the artists' work on display.
'Two Sides to a Line', created by Year-5 pupils at North Beckton Primary School, was judged to be class-leading by panels of art experts and judges, including Royal Academicians, Royal Academy curators and students. It was chosen from more than 6,200 submissions.
Inspired by graffiti artist Keith Haring, the pupils envisioned a sculpture that represented their diversity – using their own bodies as outlines for the intertwined figures that make up the design.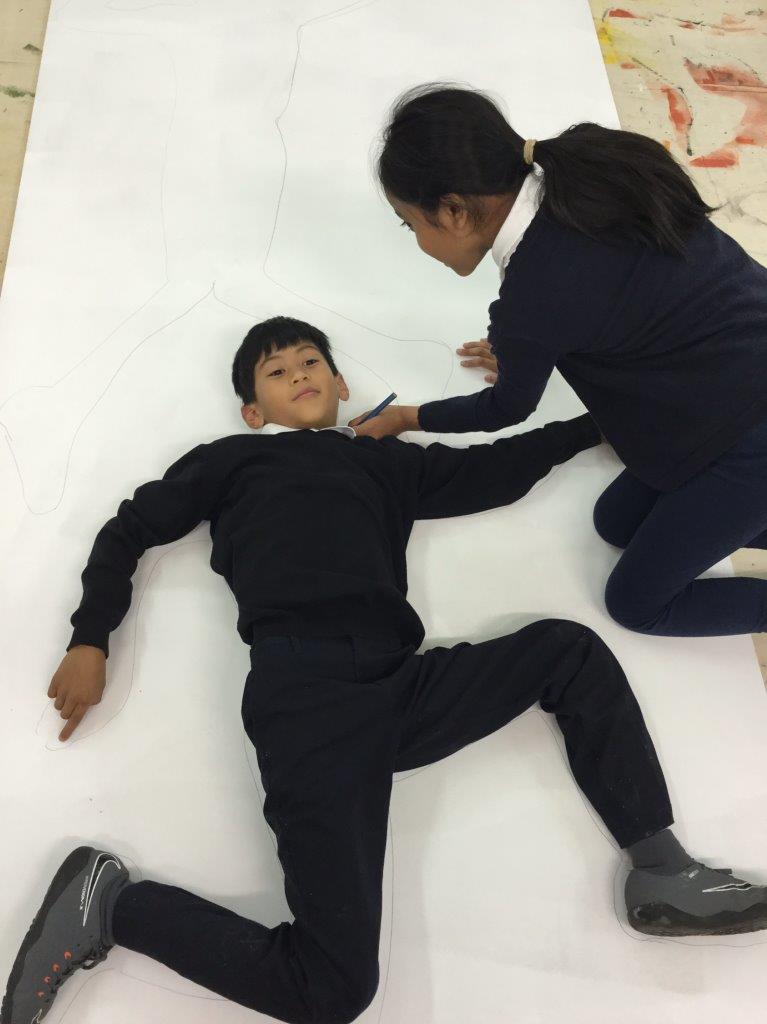 From the selected participants in the show, Christopher le Brun, President of the Royal Academy will select two inspiring pieces. The winning schools will then receive art materials plus a free practical workshop for their school.
Mark Reynolds, Art teacher at North Beckton Primary School and former graduate of the Royal Academy, said: "For our artwork to be shortlisted by the Royal Academy is an incredible achievement for our school – it's amazing national recognition and testament to the hard work and creativity of our pupils. This is a sculpture that reflect them, reflects us as a school and, we hope, inspires the Royal Academy.
"Art is a subject that unites people of all ages and backgrounds, and we've taken the opportunity to explore a range of new skills and experiment with different materials and ideas.
"As a department and as a school we've used Keith Haring as our inspiration for this artwork – often his work lacks clear boundaries around gender and ethnicity – which has opened up a lot of discussions around discrimination. Our children have used this as an opportunity to reflect, describe their learning and to unify through the experience
"We can't wait to see our sculpture on display alongside so many other unique pieces of artwork and would like to thank the Royal Academy for this opportunity."
Alison Helm, Headteacher at North Beckton Primary School, said: "It is great to see the children so excited to see their work included in such a prestigious showcase – they can't believe that something they have done in school is now going to be seen by hundreds of people!
"As a school we are very lucky to have Mark as our art teacher, having graduated from the Royal Academy himself, he is able to use his experience and knowledge to inspire the children.
"We even have a few pupils who are already aspiring to become students at the Royal Academy when the time comes!"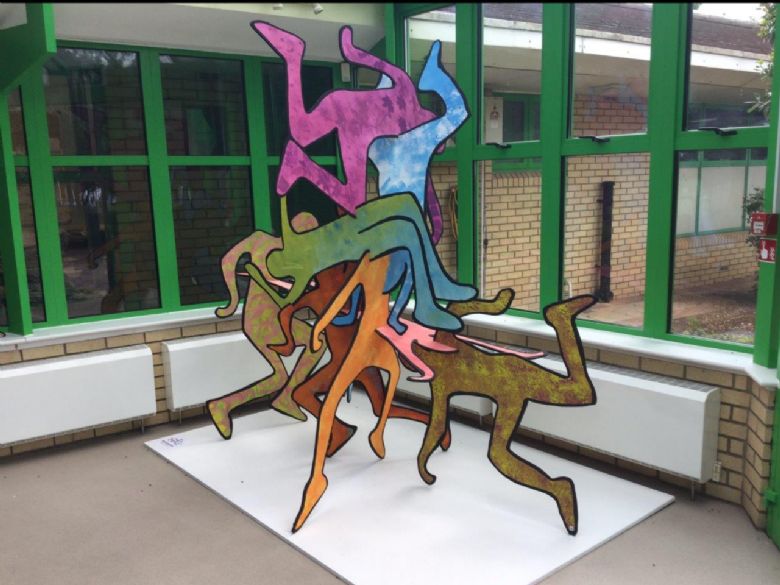 North Beckton has recently become the fourth member primary school of the Tapscott Learning Trust, which also includes Curwen Primary and Nursery School, Ranelagh Primary School and Kensington Primary School, all based in the London borough of Newham.
The Young Artists' Summer Show will be online from 10 June – 31 December 2019, and the North Beckton artwork will be on display at the Royal Academy from 14 July – 4 August 2019. There is also a 'people's vote' that is ongoing, and you can vote for your favourite submissions online.