Book Club meet Onjali Q. Rauf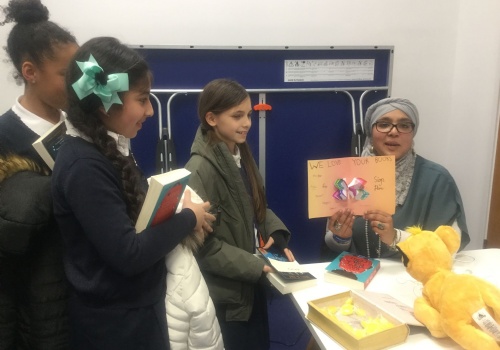 On Tuesday 14th January, our Book Club went to Stratford Library to meet the amazing author, Onjali Q. Rauf. Book Club had been reading her book, The Boy at the Back of the Class, and had many questions to ask her.
She spoke to us about her early life and the inspirations behind the book. We even took a card we had made for her with us.
The afternoon was wonderful and we learnt a lot about the writing process and this wonderful author!