Year 3 & 4 Basketball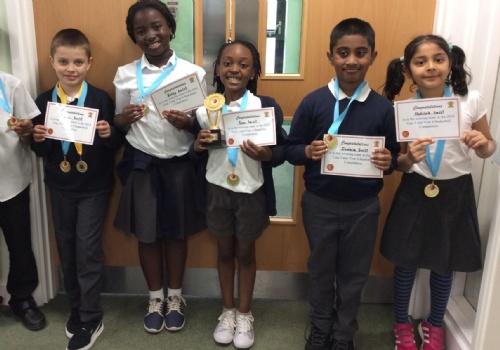 Last term was our first lunchtime competition for years 3 to 6. Year 3 and 4 competed in the basketball and the magnificent winners were a team from 3M. Who will win the football trophy from year 3 and 4?
In the football competition a closely fought battle between teams from 6W and 6D was eventually won by 6W. Can a Year 5 team take revenge and win the basketball tournament.
Special awards were also given out for pupils who demonstrated a great attitude throughout the competition enabling them to be rewarded a sportspersons medal. Congratulations to the following pupils.
Year 6:Lexie and Musa Year 5: Kenzie and Safiyya
Year 4: Gabriel and Kelly Year 3: Martin and Ioanna
Look out for the winners and best sportspersons in the next newsletter.