Big Outcome - Decorating the Gingerbread Men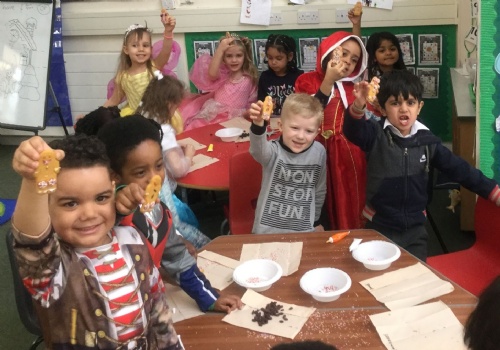 Children learnt about the Gingerbread Man story. They decorated the Gingerbread Men using icing, sprinkles, raisins, chocolate buttons etc.
We also celebrated World Book Day in the same day when we had the big outcome and the pupils came dressed up as different characters: princesses, insects, pirates, knights, superheroes etc. Everyone had a great time.