Consultations
North Beckton Primary School have started a six week formal consultation to gather information from parents, staff and the general public regarding their joining The Tapscott Learning Trust – please use the links on the right hand side for further information.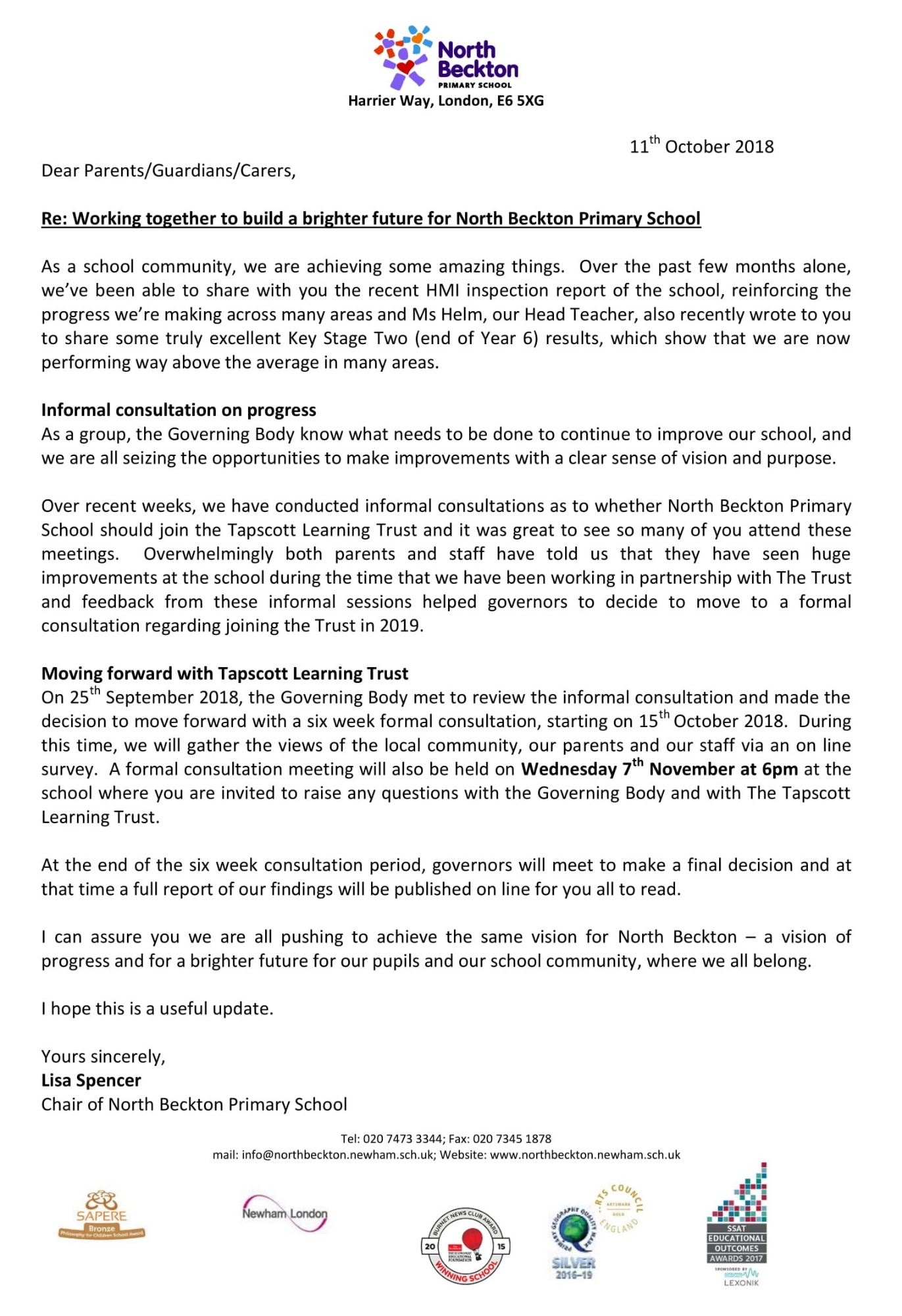 We would like to gather your thoughts and ask you to complete the online survey at: https://www.surveymonkey.co.uk/r/NorthBeckton
The survey will be live for 6 weeks and close on Sunday 25th November 2018 at midnight.
Please speak to the school office if you are experiencing any problems accessing this website or link.