Key Stage One/Two Curriculum
English
Pupils learn to understand, express ideas and convey information effectively, in both spoken and written form.
At North Beckton Primary we follow the new National Curriculum for English.
In our English curriculum pupils learn to understand, express ideas and convey information effectively, in both spoken and written form. Pupils from Year 1 to Year 6 engage in a daily one-hour English lesson, with an extended writing session once a week. We call it 'Big Writing'. Pupils are encouraged to work collaboratively and cooperatively as well as independently as they develop their skills in the subject. These lessons are linked, as often as possible, to other subjects in the curriculum so that pupils learn to apply their learning in different, meaningful contexts. For example, an English lesson which involves writing an information text could be linked to work in science.
Spoken language
Our aim is that pupils leave North Beckton as fluent speakers who can confidently communicate with others. High quality speaking and listening underpins our curriculum, as we believe that speaking well is crucial to success in all subjects and to full participation as a member of society. Pupils are taught to clarify their ideas to themselves as well as two others. They are also taught to speak for different purposes, such as making formal presentations and participating in debates.
We believe that speaking well is particularly important for pupils' development of reading and writing. Using the storytelling schools approach (http://www.storytellingschools.com), our pupils learn and tell stories and other texts by heart, enabling them to further enhance their communication skills and enrich their vocabulary.
Drama and role play are also used to help pupils develop their speaking skills and expressive use of language, as well as to deepen their understanding of other areas of the curriculum.
You can help your child at home by encouraging them to speak clearly in Standard English and in full sentences.
Reading
The goal of our reading curriculum is to teach pupils to read with high enjoyment, fluency and understanding. Reading for pleasure is a high priority in the National Curriculum, enabling pupils to "develop culturally, emotionally, intellectually, socially and spiritually. Literature, especially, plays a key role in such development." (National Curriculum 2014)
We want pupils to develop a lifelong love of reading for both study and pleasure.
Pupils experience a range of authors and styles of texts. As well as choosing and reading books for themselves, they enjoy a daily 'story time' where they are read to by their teacher.
In addition to their English lessons, pupils from Reception onwards receive a half-hour, daily reading lesson. (Please see below for how we teach reading through phonics in Reception and Key Stage 1.) Key Stage 2 pupils are grouped to ensure that they are reading a text with the correct level of challenge. This also ensures that teaching is specifically targeted to meet the needs of the pupils in that group.
Our annual Book Week is a celebration of reading. Pupils meet authors and are encouraged to respond creatively to what they read. Parents, teachers and pupils also come together to share their love of reading during our Book Quiz.
Help your child at home by sharing stories and listening to him/her read on a daily basis. Also, add comments to his/her reading record.
Reading Recovery
Reading Recovery is an effective early intervention designed to reduce dramatically the number of pupils with literacy difficulties in schools. Young, low-achieving pupils have, in addition to classroom instruction, daily individual teaching with a specially trained teacher. This enables them to reach age-expected levels within 20 weeks. Reading Recovery is designed for pupils who are the lowest readers in the ordinary classroom without exception.
The adequate provision of Reading Recovery in a school means that in terms of literacy:
Every pupil can have access to the best possible learning opportunities
Every pupil can be helped to reach their full potential
Equity can be achieved and maintained
Does Reading Recovery work?
Yes, eight out of 10 pupils who complete Reading Recovery catch up with their classmates.
Evidence shows that these pupils maintain the gains made in Reading Recovery, achieving average-to-good scores on standardised and national tests, at least until age 11.
Training to become a Reading Recovery Teacher
Professional development in ECaR is accredited by the Institute of Education, University of London, and has a strong quality assurance element built in.
Writing
Writing is a key life skill as well as an important vehicle for self-expression. Our pupils are motivated to see themselves as writers and to take pride in, and ownership of, their written work. They are taught to write for different purposes and in different forms, both factual and creative. We encourage pupils to consider the audience and purpose for their work and expect a high level of presentation. Pupils learn by heart, and retell, stories and non-fiction texts, which they then apply to their own writing through innovation and invention. We believe that our pupils' understanding of structure, language, punctuation and grammar is deepened through oral storytelling and enables them to make good progress in writing. We encourage pupils to see themselves as storytellers who will leave school with a large collection of high quality stories to draw upon throughout their lives.
In addition, every English lesson begins with a 5-10 minute focus on grammar or punctuation, in order to further develop these essential skills. Spelling and handwriting are also given high priority, both within lessons and as a discrete teaching focus.
Ask your child what they are learning about in their writing and encourage him/her to share the oral texts they have learnt with you.
Phonics
At North Beckton, pupils are taught to read using the Read, Write Inc. synthetic phonics scheme. In Nursery, pupils are exposed to letter sounds through fun, multi-sensory activities.In Reception and Key Stage 1, pupils are taught to use letter sounds to read and spell whole words, and to read whole texts with fluency and understanding. Where appropriate, pupils in Year 3 are also taught using Read, Write Inc.
Teachers and teaching assistants work with small groups, or in a one-to-one situation, where teaching is specifically targeted to meet the needs of the pupils.
Pupils regularly read in pairs and discuss their reading and feedback with the rest of the group. They are also expected and encouraged to read their RWI book at home every day.
These sessions are designed to build on pupils' confidence and give them the skills to become fluent, independent readers and accurate spellers.
Maths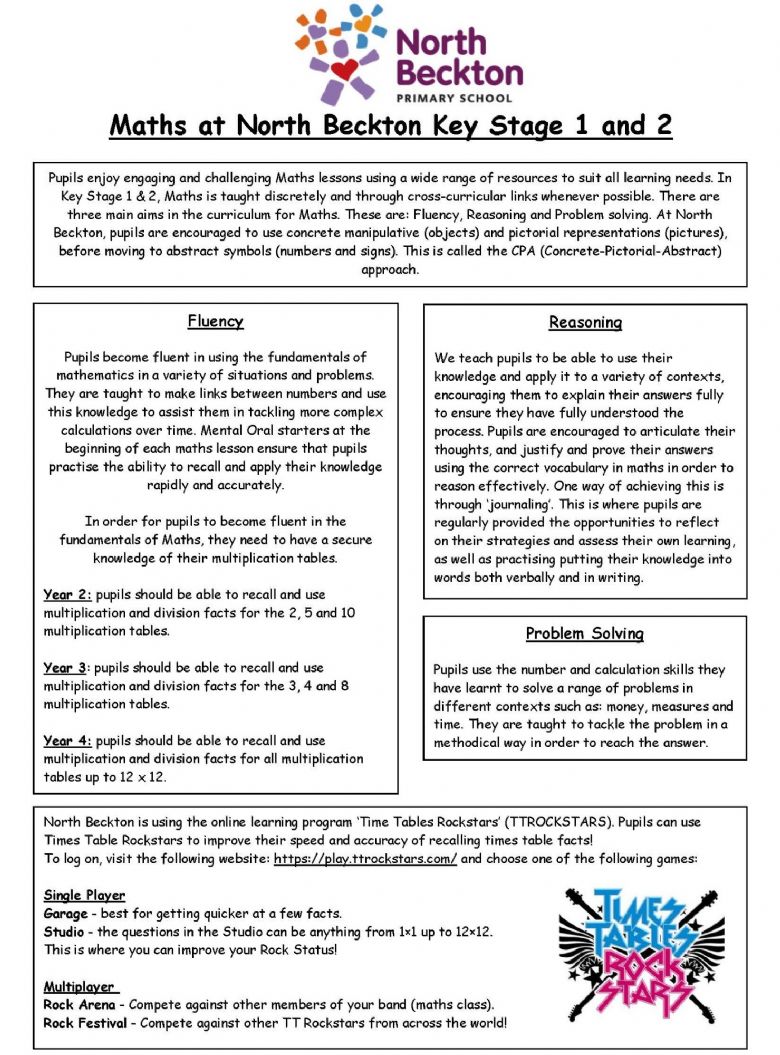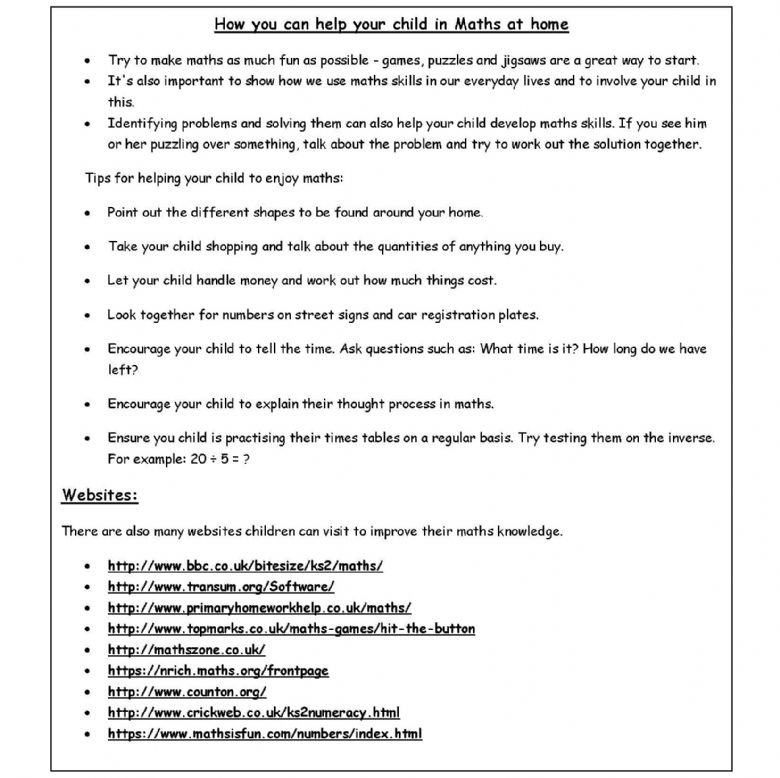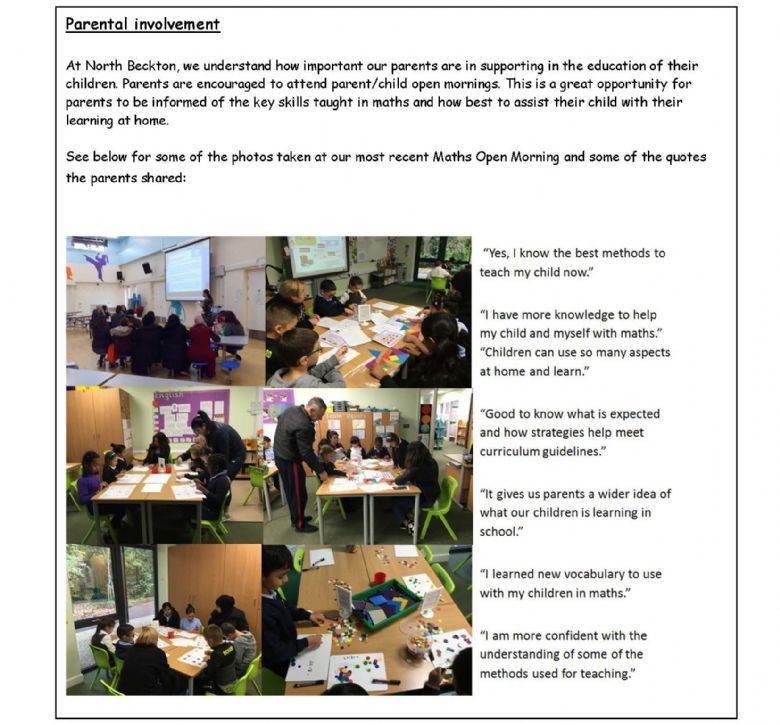 Science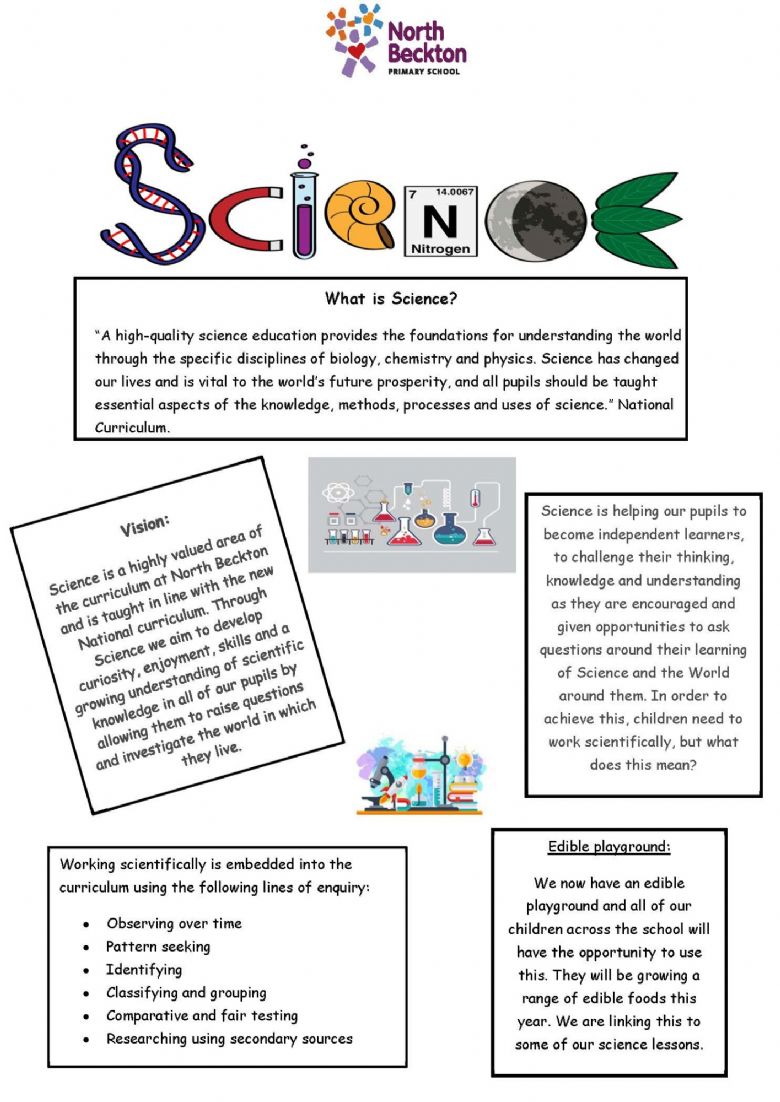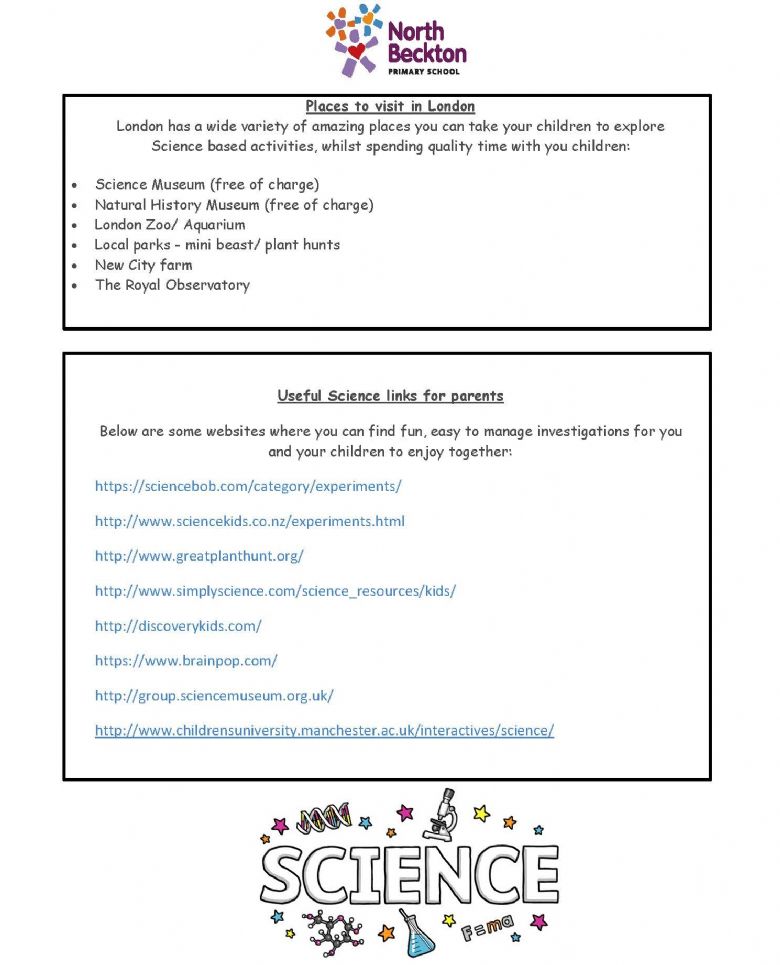 Science is taught throughout the school including the Early Years. In all year groups we will endeavour to support children in developing their own scientific knowledge and conceptual understanding. Through hands on investigations and experiments children will understand the nature, processes and methods of Science. Children will also learn about great scientists of the past, today's new inventions and question what science in the future may look like.
Science at North Beckton Primary School
Science is taught throughout the school including the Early Years. In all year groups we will endeavor to support children in developing their own scientific knowledge and conceptual understanding.
Through hands on investigations and experiments children will understand the nature, processes and methods of Science. Children will also learn about great scientists of the past, today's new inventions and question what science in the future may look like.
In the Early years children will be taught Science through 'Understanding The world'. Children will have the chance to take part in hands on experiences that will link to key events that are relevant to them. Children in the Early Years will also get the chance to take part in continuous outside exploration and look closely at living things, seasonal changes and their own environment through the provision of Forest Schools.
Throughout Key Stages one and two children will not only acquire new knowledge and understanding of specific topics but they will get the chance to take part in experiments and investigations in order to develop their scientific mind. Children will learn and adopt scientific skills such as collecting data, sorting, classifying, measuring, researching and testing. Children will also be expected to pronounce and use key vocabulary and scientific language.
History
History envelops pupils' curiosity about the past in Britain and the wider world. Pupils learn and understand how the past influences the present, what past societies were like, how these societies organised their politics, and what beliefs and cultures influenced people's actions. The history curriculum allows all pupils to study people and places from different times in society such as prehistoric times, Ancient Greece and the Victorians. As they do this, pupils develop a chronological framework for their knowledge of significant events and people, in a fun and dynamic way.
Geography
Geography at North Beckton Primary School fully supports the curriculum giving the children the opportunity to learn about natural processes that shape our planet, the cultural diversity of its inhabitants, as well as an opportunity to engage in a range of local, national and global issues. Children can engage with staff members and other professionals and be given a combination of engaging, exciting and informative lessons with the skills provided to provoke thoughts and questions to develop their learning further.
RE and Collective Worship
Religious Education (R.E) consists of the study of different religions, religious leaders, and other religious and moral themes.
RE at North Beckton Primary School
Apart from the fact that RE is a legal requirement for schools including ours, we believe that RE
Is relevant for all children, whatever their religion or beliefs
Shows how religion influences individuals, families, communities and cultures
Explores the political and social impact of religion
Encourages reflection on issues of justice and truth
Offers opportunities for personal reflection
Provides opportunity for pupils to explore world views and values on a particular issue
The legal status of RE
The law requires that every maintained school in England must provide RE for all registered pupils at the school (including those in the sixth form), except to those withdrawn by their parents (or by students withdrawing themselves if they are aged 18 and over). Separate regulations covering maintained special schools require them to ensure that, so far as is practicable, a pupil receives RE. The guidance on the RE provided in each local authority (LA) is contained in a Locally Agreed Syllabus (LAS) that reflects the religious and faith communities of the local area. In all maintained schools RE must be taught according to either the LAS, or in accordance with the school's designated denomination or faith.
For more information on the legality of the teaching of RE in schools, please see the links below:
https://www.gov.uk/government/publications/religious-education-guidance-in-english-schools-non-statutory-guidance-2010
https://www.newham.gov.uk/Documents/Education%20and%20learning
/ReligiousEducationSyllabus.pdf
In each LA the Standing Advisory Council on Religious Education (SACRE) is charged with ensuring the quality of provision for RE (and also of collective worship) in local schools and the effectiveness of support for its teaching. SACRE is also able to respond to parental/carer concerns about the provision of RE in a local school.
If you have any concern about RE matters in our school, please speak to your child's class teacher or the RE co-ordinator or the Head teacher. If the matter is not still resolved to your satisfaction, you can get in touch with Newham RE adviser – Mrs Claire Clinton or Newham SACRE.
In our school, pupils are given the opportunity to explore Religious Education in a safe context through:
developing pupils' knowledge and understanding of Christianity, other principal religions, other religious traditions and other world views, including secular perspectives
offering opportunities for personal reflection and spiritual development
enhancing pupils' awareness of religions and beliefs, teachings, practices and forms of expression, as well as of the influence of religion on individuals, families, communities and cultures
encouraging pupils to learn from different religions, beliefs, values and traditions while exploring their own beliefs and questions
challenging pupils to reflect on, consider, analyse, interpret and evaluate issues of truth, belief, faith and ethics and to communicate their responses
encouraging pupils to develop their sense of identity and belonging • enabling them to flourish individually within their communities and as citizens of the global community
enabling pupils to develop respect for and sensitivity to others, especially those whose faiths and beliefs are different from their own and so helps to combat prejudice
RE supports:
spiritual development, for example by promoting discussion and reflection on key questions of meaning and truth, such as the origins of the universe, life after death, good and evil, and beliefs about God
moral development, for example by helping young people to explore the influence of family, friends and media on moral choices and how society is influenced by beliefs, teachings, guidance from religious leaders and sacred texts
social development and provides opportunities for pupils to express their own and others' ideas on a range of social issues
cultural development through enabling pupils to engage with people, literature, arts and resources from differing cultures.
To achieve these, we follow the Newham Agreed Syllabus and the topics are outlined in each year group's curriculum map and in our RE curriculum.
Place of worship visit
We acknowledge that each religion studied contributes to the education of all our pupils. To reinforce this, every class visits a different place of worship each year. By the time they leave our school in Year 6, pupils would have visited the places of worship for each of the six main religions in the country.
Collective Worship
Worship provides an invaluable tool for promoting and reaffirming the school's ethos of caring for one another, and promoting equal opportunities, while at the same time develops the school as a community.
At North Beckton school, majority of acts of collective worship in any given school term should still be "mainly of a broadly Christian character". This means that only 51% of school days each term need have an act of worship of a broadly Christian character. Time is dedicated to reflecting on the spiritual dimension of life by including opportunities to contemplate and reflect on a story or situation taken from the world in which we live. Pupils are given the opportunity for silent reflection. The assembly ends with quiet music.
Pupils are encouraged to be active and respectful listeners and to share ideas and contribute opinions with confidence.
The assemblies cover all the 6 main faiths (which illustrate a particular concept or moral). It is always made clear that this is what other faiths believe. We aim to acknowledge and respect other faiths and cultures by celebrating the diversity of cultures within our school. A Year group in Key Stage 2 prepares and present activities relating to a particular religion and the parents of the children presenting the assembly are invited
Special Assemblies, such as Harvest Festival and Christmas, are school celebrations to which parents are invited.

Collective Worship is provided according to Newham guidelines and while it is seen as being distinct from Religious Education, there are certain links which can be identified.
For example, during the variety of forms of collective worship there will be time given for the members of the school community to reflect; there will be opportunities for spiritual development, a particular Religious Education theme may be developed; the overall framework for Religious Education may be used in planning collective worship for the whole school; and visitors from one of the religions being studied may take part or be involved in a whole school assembly.
Daily act of collective worship is organised as follows:
Monday: Key Stage assemblies
Tuesday: Key Stage 1 singing assembly (am) and class assemblies for KS2
Wednesday: Key Stage assemblies
Thursday: Key Stage 2 singing assembly (pm) and class assemblies for KS1
Friday: Whole School assembly celebrating pupils' weekly achievements.
Arts
We use the arts as teaching tools allowing pupils to access the curriculum in a creative way.
At North Beckton Primary School we use the arts as teaching tools allowing pupils to access the curriculum in a creative way. We have a cross-curricular approach in which the arts are used to create feelings, expressions, and ideas, which provoke, inspire, and create those feelings, expressions, and ideas in others. This promotes a creative and constructive learning environment where the teacher facilitates the way that children learn from each other and professionals.
The arts provide opportunities for pupils to delve beneath the surface of the curriculum and explore the key concepts in a meaningful and creative way. They allow pupils the opportunity to develop, express and reflect on their unique perspective developing a critical appreciation of the arts.
Art and Design
Pupils have the opportunity to learn a variety of new skills and techniques to create their own pieces of art work through a range of media (e.g. printing, painting, collage and sculpture). Pupils have sketch books to record their observations and use these to review, evaluate and revisit ideas. In KS1 and KS2, pupils are given the opportunity to work with our Artist in Residence, Mr Mutter, for a whole term on a weekly basis. These sessions significantly develop pupils' interest and ability towards Art and Design, as they benefit from specialist sessions which are tailored to their needs.
Music
At North Beckton we have a wide range of musical provision across the year groups. All KS1 and KS2 pupils attend a singing assembly once a week. As well as learning a variety of songs,pupils are taught the key musical terms.
In the Early years music is a key component of every day school life. This ranges from singing a range of songs to having the opportunity to play lots of different instruments both indoors and outdoors.
Pupils in both Key Stage 1 and 2 have music taught in a cross-curricular manner through their topics. In addition, children in year 2 – 6 have the following provision from outside agencies:
In Year 2, children take part in the Whole Class Ensemble Tuition (WCET) programme organised by the Newham Academy of Music.Pupils receive a weekly whole class session from a trained Music Tutor.
In Year 3 and 4, pupils receive weekly whole class teaching through 'Every Child a Musician' (ECAM) with a trained Music Tutor. Year 3s are learning to play the flutophone whilst Year 4s are learning the ukulele. This is a new scheme offered by ECAM this year and we are very excited that our children can take part in it.
In years 5 and 6, pupils have the opportunity to learn a musical instrument through the 'Every Child a Musician Programme'. They have a weekly half-hour lesson in groups of four and have a choice of learning to play the violin, guitar or flute. Not only are pupils taught how to play the instruments, they are shown how to read music, play as a group and understand key musical terms. This is a fantastic programme which our pupils greatly benefit from.
We also have a school choir consisting of year 3, 4, 5 and 6 pupils. They meet every Wednesday and are led by a trained music tutor from the Newham Academy of Music. They are regularly given opportunities to perform in assemblies and at key school functions throughout the year.
Dance
Dance is taught in our school right through from Nursery to year 6. Dance enables our pupils to communicate and express themselves through movement and to develop their creative side.
In KS1 pupils are taught to perform dances using simple movement patterns, developing their balance and co-ordination.
In KS2 pupils learn to compare their performances with previous ones and demonstrate improvement to achieve their personal best.
To celebrate just how diverse our school is, pupils enjoy learning a range of dancing styles such as Bollywood, jazz, salsa, tap, country and street dance.

North Beckton provides many opportunities for pupils to showcase their dancing skills, such as during arts weeks, multicultural evening and through various productions, internal as well as external. We also have a dance-a-thon termly where the whole school comes together after having learnt a particular dance.
Design & Technology (D&T)
Our curriculum for Design and Technology aims to develop pupil's originality and their willingness to take creative risks to produce innovative ideas and prototypes. We encourage our pupils to develop their knowledge of a range of tools and equipment, and how to use them safely. We aim to create a passion for the subject and nurture the pupil's creativity.
At North Beckton Primary School Design and Technology is fully embedded in to the curriculum starting at Nursery right through to Year 6. In the Early Years curriculum, children learn the basic concepts of DT through their expressive arts, junk modelling and weekly cooking sessions. As the children progress through each year group, they are continually developing their design skills through a variety of creative and practical activities.
The children will be taught to design, make and evaluate learning as well as develop the technical knowledge associated with a range of topics such as food, textiles, mechanisms and electrical systems
Computing
ICT is taught through integration with other subjects and cross-curricular work.
As a school we aim to provide our pupils with a high level of basic computing skills and encourage the use of these skills creatively to prepare the children for an ever-changing technological world.
Traditionally, computing was thought of as a subject that exclusively taught pupils how to use computers and program software. However, it actually extends a lot further and includes the use of digital devices; troubleshooting software and hardware; the use of audio visual equipment; creating algorithms for various equipment and software; displaying information in creative and informative ways; and many more. Therefore at North Beckton, we believe it is essential to embed these basic skills across the curriculum, throughout the school.
Switched On Computing
Switched On Computing focuses on four main strands:
Digital Literacy
Teaching pupils the knowledge and skill needed to operate a range of widely used digital devices, some of which may or may not appear on a network. Such as laptops, digital cameras and bee-bots.
Information Technology:
Here we teach pupils to use technology purposefully to create, organise and store digital content. This also extends to the safe use of the Internet to retrieve content.
Computer Science:
We teach pupils how to create and troubleshoot a set of instructions that can be used to control software and the behaviour of digital devices.
These three areas of computing are interwoven to each year groups computing programme of study.
Online Safety:
Pupils ability to access the Internet increases year by year with the development of digital devices and Wi-Fi. You will be surprised to know that simple devices such as a digital camera, a Nintendo DS or a Kindle all have access to the Internet. So we always advise that if your child has access to the Internet with a digital device they use it in the same room as you. This ensures you are on hand to deal with any issues that arise and children feel confident to tell you if they are not happy with something. The school is always on hand to assist you with any problems that arise with your child's online safety and we also cover online safety regularly in our Computing lessons. If your child's online safety is compromised please come into school and inform us. CEOP Command is the agency set up to deal with any reports of unsafe activities online, involving children. You can find a link below and on our website to contact them if needed.
Top tops to improve you child's basic skills in computing:
Taking photos:
Take time to take lots of pictures with your child and show them how a picture is actually taken. Also, show them the different functions available zoom, flash etc. Whether you use a digital camera, mobile phone or tablet show them where the picture taken is stored and how to retrieve it for viewing. Finally, involve them in the retrieval of photos from your device, show them what wires are needed, how to make a connection with your computer and how to transfer the photos.
Setting up audio visual equipment:
Getting a new TV, channel subscription box or games console is an exciting time in any household. When setting up the equipment enlist the help of your child. As you physical set these things up explain to them why it is done in this way. It's an important step for children to understand how devices are physical connected and virtually set up.
Word processing:
Use Microsoft Word and free alternatives such as Google Docs to document things you would usually write on a scrap piece of paper. Lists usually lend themselves to this task very well. When you dictate items on a list have your child word process it to give them an opportunity to practise their typing skills. Homework is also a good opportunity for word processing, but this should never replace children actually picking up a pen/pencil to write. If anything have children write something as a draft and then word-process it.
This will also teach the children the importance of opening programs and saving documents.
Simple graphics programs:
Paint is the most obvious program to use for this but most computers will have something similar. Let your children explore how to create images digitally. This is an opportunity to explain colour and tools within the program that children will often come across in other programs.
Modern Foreign Languages
French is our chosen Modern Foreign Language which is taught as part of the new National Curriculum.
At North Beckton Primary School, French is our chosen Modern Foreign Language which is taught as part of the National Curriculum. Pupils in Key Stage 2, receive a weekly lesson which introduces them to the French language and culture. In Foundation Stage and Key Stage 1 pupils are exposed to French songs, rhymes and stories, as well as playing some popular games in French. They also take part in cultural activities such as the whole school French Day. A weekly Film Club is open to pupils in Year 4 and Year 5 which introduces them to foreign language films. Pupils are encouraged to review the films online and discuss the themes and cultural aspects presented.
P.E (Physical Education)
Pupils in KS1 and KS2 have two lessons of PE a week - One lesson is indoor PE and the other is outdoor PE.
At North Beckton Primary School pupils in KS1 and KS2 have two lessons of P.E. a week. One lesson is indoor P.E. and the other is outdoor P.E. Indoor P.E. is taught by the class teacher and outdoor P.E. is taught by a qualified sports coach. Each week we run a P.E. kit competition where the class in each key stage, which brings in the most P.E. kit, wins the P.E. kit cup for that week. We aim to give each pupil enjoyment and satisfaction from physical activity and to foster good sporting attitudes.
KS1 P.E.
In outdoor P.E. in KS1, pupils are given opportunities to learn and develop the skills needed to play simple games. These skills include throwing and catching, jumping and running. For indoor P.E. the pupils follow an alternating half termly program of gymnastics and dance to develop their skills in these areas and also develop better body co-ordination and control.
KS2 P.E.
In outdoor P.E. in KS2, pupils learn and develop skills associated with net and wall games (tennis), invasion games (football, netball and basketball) and striking and fielding games (cricket and rounders). They then use these skills in competitive games and challenges. During the summer term pupils complete an athletics program. For indoor P.E. pupils further develop their skills in dance and gymnastics.
Competitions
During the school year, pupils from Year 1 to 6 compete in different intraschool sports competitions organised by the Langdon Secondary School Partnership. In school, pupils compete in team colour interschool sports competitions organised by the Junior Sports Leaders. The competitions cover the team sports and games taught in P.E. lessons and give the pupils the opportunities to use their learnt skills in a competitive environment.
Sports Teams
At North Beckton Primary School we have a boys' and a girls' football team and a boys' and a girls' cricket team. The football teams compete in the Newham 6-a-side football league and Newham 7-a-side tournament. The boys' cricket team competes in the Newham soft ball league and cup competitions and the girls' cricket team competes in the softball cup competition.
Sports Day
At the end of each year we hold an Early Years and Year 1 Mini Olympics and a Year 2 and KS2 Sports Day. Pupils compete in different races and events to earn points for their team colour. The team colour with the most points is the winner. We also hold a Year 5 and 6 athletics competition where the best 2 boys and 2 girls from each class for each event after heats, compete in the final. The pupils compete in 2 running events, 2 throwing events and a jumping event.
All pupils are asked to bring their P.E. kit to school on the required days. P.E. kit consists of:
Black or grey shorts (or tracksuit in the winter for outdoor P.E.)
Light blue T-shirt
Trainers for outdoor P.E.
PSHE
A Time for Us
A Time to Think, A Time to Talk, A Time to Listen.
At North Beckton our 'A Time for Us' curriculum has been developed to ensure our pupils receive an outstanding personal, social and health education that is tailored to meet their needs. We believe that these lessons are an integral and essential part of the children's learning at North Beckton. We are equipping our children with the knowledge and understanding that they need in order for them to be, resilient, healthy, safe individuals; not just today, but tomorrow and for the rest of their lives; both in school, at home and in the outside world.
Our Curriculum in separated into three main areas; Health and Wellbeing, Relationships and Living in the wider world.
We want our pupils to be healthy individuals, both physically and mentally. The wellbeing of our pupils' mental health is paramount to us. We endeavour to ensure that they know what being healthy both' looks' and 'feels' like and that they know what to do, or who to ask for help, if they have concerns about either their own or others' physical or mental health. We are working in partnership with Newham Headstart to build our pupils' resilience through targeted individual support and bounce back days across the school.
We encourage our children to build and maintain a variety of positive relationships with the peers and adults around them, and to understand what a positive, healthy relationship is. We support them to recognise and manage the various feelings and emotions that they may experience throughout different relationships and when and where to go to for help and support if they need it.
The pupils' spiritual, moral, social and cultural development is at heart of our learning with both a curriculum and school ethos that promotes respect, equality, acceptance and tolerance with a view that 'We all belong' and 'Every person matters!' Our lessons are age appropriate and are respectful of the varying backgrounds of our pupils.
We have embedded the Philosophy for Children approach into our curriculum, which enhances pupils thinking and communication skills, as well as boosting confidence and self-esteem. Our aim is to develop our pupils into critical, caring, creative and collaborative thinkers; who are able to share their views and opinions, as well as justifying their reasons why.
Our 'A Time for Us' Curriculum really gives our pupils a time to think, to talk and to listen; whilst being valued and respected by all. Our Pupils are given every opportunity to develop the skills that they need to ensure that they are well prepared individuals, that are determined to succeed both now and in their future; both in school and in the wider world.
Philosophy for Children
What is Philosophy for Children?
Philosophy for Children, or P4C is an approach to learning and teaching which enhances children's thinking and communication skills, boosts their self esteem and improves academic attainment.
It was established over forty years ago by professor Matthew Lipman of Montclair State university in the United States and is now practiced in many countries around the world.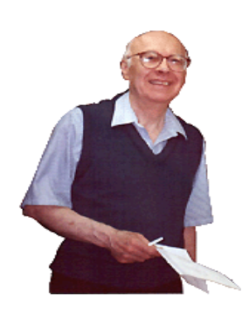 The aim of a thinking skills program such as P4C is to help children become more thoughtful, more reflective, more considerate and more reasonable individuals." Matthew Lipman
In P4C, a stimulus, such as a story, video clip or image, is shared with a group of children. The children are encouraged by their teacher, whose role is as a facilitator, to come up with big wondering philosophical questions about the stimulus which are at the heart of P4C. Through a vote, the children then choose the question they would most like to discuss. The teacher gives the children time to think and reason individually about the question before facilitating the exchange of ideas and opinions as a group, or community of enquiry. Over time, the teacher supports the children to think more deeply and philosophically by encouraging the 4Cs of P4C – critical, creative, collaborative and caring thinking.
As questions grow more philosophical and imaginative, children learn to listen carefully to each other, to explore differences of opinion respectfully, and to value the ideas of others.
We follow a 10-step model
Preparation
Presentation of stimulus
Thinking time
Question making
Question airing
Question choosing
First words
Building dialogue
Last words
Review and reflect
What are the 4cs of P4C?
We encourage our children to be caring, collaborative, critical and creative thinkers through our Philosophy for Children Sessions.
Caring = listening (concentrating) and valuing (appreciating) e.g. showing interest in, and sensitivity to, others' experiences and values
• Collaborative = responding (communicating) and supporting (conciliating) e.g. building on each other's ideas, shaping common understandings and purposes
• Critical = questioning (interrogating) and reasoning (evaluating) e.g. seeking meaning, evidence, reasons, distinctions, and good judgements
• Creative = connecting (relating) and suggesting (speculating) e.g. providing comparisons, examples, criteria, alternative explanations or conceptions
We use these examples in the classroom to support the children to understand what this type of thinking looks like. The children also use them to reflect on how well they use the 4cs using an enquiry.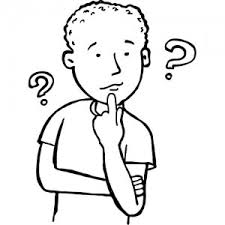 We're caring thinkers when we…
Think about what's said
Listen to others carefully
Imagine how others feel
Don't interrupt
Wait our turn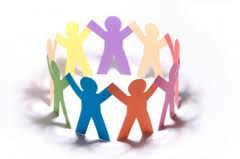 We're collaborative thinkers when we…
Speak to each other
Build on ideas
Are friendly and helpful
Share our experiences
Work together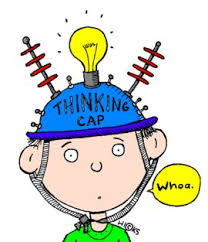 We're critical thinkers when we..
Ask 'big idea' questions
Test our ideas
Give good reasons
Look for evidence
Suggest conclusions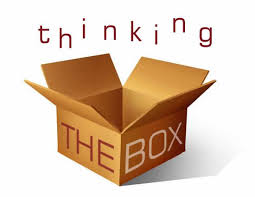 We're creative thinkers when we…
Make connections
Think of new ideas
Explore possibilities
Compare things
Suggest alternatives
Useful websites:
Sapere - Philosophy for Children, Colleges, Communities
NSPCC - Click for the Parents Guide
BBC Bitesize - KS1 PSHE & Citizenship
BBC Bitesize = KS2 PSHE & Citizenship
Relationships, Sex and Health Education (RSHE)

Today's children and young people are growing up in an increasingly complex world and living their lives seamlessly on and offline. This presents many positive and exciting opportunities, but also challenges and risks. In this environment, children and young people need to know how to be safe and healthy, and how to manage their academic, personal and social lives in a positive way. To embrace the challenges of creating a happy and successful adult life, pupils need knowledge that will enable them to make informed decisions about their wellbeing, health and relationships . Pupils can also put this knowledge into practice as they develop the capacity to make sound decisions when facing risks, challenges and complex contexts. Everyone faces difficult situations in their lives. We support our young people to develop resilience, to know how and when to ask for help, and to know where to access support. At North Beckton, we deliver high quality, evidence-based and age-appropriate teaching of these subjects to help prepare our pupils for the opportunities, responsibilities and experiences of adult life. The key areas that we explore through our RSHE lessons are:
Healthy Lifestyles
Keeping Safe
Growing and Changing
Healthy Relationships
Feelings and Emotions
Valuing Difference
Click for the Programme of Study for Health and Relationship Education